Maintenance and appliance repair scheduling software
Experience why thousands of handymen, plumbers, electricians and pool- and lawn maintenance professionals world-wide trust us with their appointment scheduling.
Start building your own service schedule today.
Sign up for a free account
No payment details required.
Our free plans are free forever.
Let customers book maintenance and repair appointments online 24/7
Hassle-free and affordable scheduling for repair professionals that goes with you wherever you go. Spend more time with customers growing your business. No matter if it is appliance repair bookings, pool maintenance scheduling, or anything else, let us take care of your bookings. You can send automated reminders to your staff and clients, accept payments on your behalf and generate invoices with our appliance repair and maintenance business scheduling software. No hidden fees. No contracts. With unlimited staff members and unlimited locations at no extra cost.
Make staff and service scheduling easier than ever
Access schedule and bookings on-the-go
Handle new repair requests, recurring maintenance appointments, and cancellations in a single click. Accept special repair requests and keep customers informed by sending them automated email/text reminders and notifications.
Schedule your employees for repair jobs
Allow each employee of your repair business handle their own schedule and availability. Allow for multiple services, like plumbing or electrical repair, on a single schedule and automatically check availability with multiple employee schedules.
Set up payments in order to get paid instantly
Accept online payments directly to your account and automatically generate invoices for customers. You can adjust the settings so that customers can pay when you request.
Speak multiple languages
There's no need to use a translator if you have employees or clients that come from different countries. SuperSaaS is available in 35+ languages to ensure that the system speaks and understands their language.
Get notified when changes are made to the schedule
In case there are any last minute changes made by customers, you can get SMS notifications sent directly to you or your employees. This means you can spend less time constantly checking for updates on your calendar, and more time with your customers.

Cluster nearby locations into separate calendars
You can organize your workforce so that there are separate calendars for different areas of town. This way, you don't have to waste travel time and money and keep your workforce clustered in certain areas.
Keep track of your repair staff and inventory from one dashboard
Display your employees and their specialties on your calendar: Have customers pick from individual staff member availability and specialization, so they know they are getting the right person for the right job. After the client selects an available time slot, the booking is automatically added to the staff member's schedule and they can be notified of their updated agenda.
Track your inventory: Different repair jobs require different sets of equipment. Keep track of this using SuperSaaS schedule booking and always make sure your employees have the correct tools for the job.
Manage multiple locations: Offer your services in multiple locations and zip codes and accept bookings only in the areas convenient for you. Add new locations anytime without any extra cost and grow your business with more bookings.
Don't worry about missed bookings: You can program the system to automatically send email/text reminders to customers and to the staff members at a specified time interval before the appointment. This ensures that everyone is updated and well-informed about the upcoming appointment.
Generate more revenue for your repair business: Increase your profit by creating your own customized pricing rules that can allow you to charge more for appointments made on the weekend, or any scenario you prefer. You can also offer add-on services or products for customers booking with you, for example, clients can pay $30 extra for a copper metal replacements over aluminum.
Create promotional offers that attract attention: Focus on attracting potential leads by creating your own sales coupons and promotional offers. For example, you can offer discounts to people who book several maintenance appointments at a time.
Stay connected to your employees on-the-go: SuperSaaS doesn't require any app installation, so you or your staff members can access the schedule from any device (laptop, mobile or tablet) with a viable internet or data connection at anytime or any place.
Get started
No payment details required. Our free version is free forever.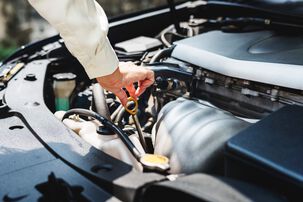 Whatever type of maintenance or repair service, we've got your scheduling covered:
Electrical wiring
Plumbing and pipes
Gardening services
Painting
Pool maintenance scheduling
Alarm installation
Garage door services
Window installation
Handyman services
Fireplace cleaning
Lawn care services
Repair shop scheduling
Heating repair
Pool & spa installation
Carpenters
Flooring
Appliance repair
Pest control
Appliance maintenance
Auto repair
And many more…
Even more benefits SuperSaaS scheduling software offers for your appliance repair or maintenance business
Flexible pricing that can grow with your business

Set up your test schedule with our free indefinite trial plan and you can upgrade when your business grows. Plans starting at $9/month give you access to all features with unlimited schedules and registered users.

Maintain a secure client database

Manage client contact details in one place and keep notes on their booking history and special repair requests.

A unique booking domain name

Claim a custom domain name for your business and customize your booking schedule with your logo, images, and colors.

Connect with customers using follow-up messages

Remind customers to let you know how well you did via automated follow-up messages.

Manage customer inquiries better

Accept customer inquiries via custom forms you can attach to your schedule and provide them with tailor-made answers.

Payroll friendly

Download the booking history of each individual employee schedule to easily add up payroll.

Your booking website with an intuitive user interface

Customize and white-label your own booking website, or create your own "Book Now" buttons to attract customers. Use our single sign-on booking widget to integrate your schedule with the WordPress, Joomla or Drupal website.

Download analytics reports about your business

Track the total number of bookings, keep track of staff appointments and gain insights on how to optimize with detailed booking statistics on your schedule.

Add Live Chat for customers to reach you

Integrate a live chat option into your booking system so you can answer customer questions faster.

Control how appointments are approved on your schedule

Request that repair appointments be approved before they are confirmed. The system notifies you every time a booking is created and you can approve/reject the booking according to your preferences.
Start scheduling
No payment details required. Our free version is free forever.